Playfulness | "Open Letter"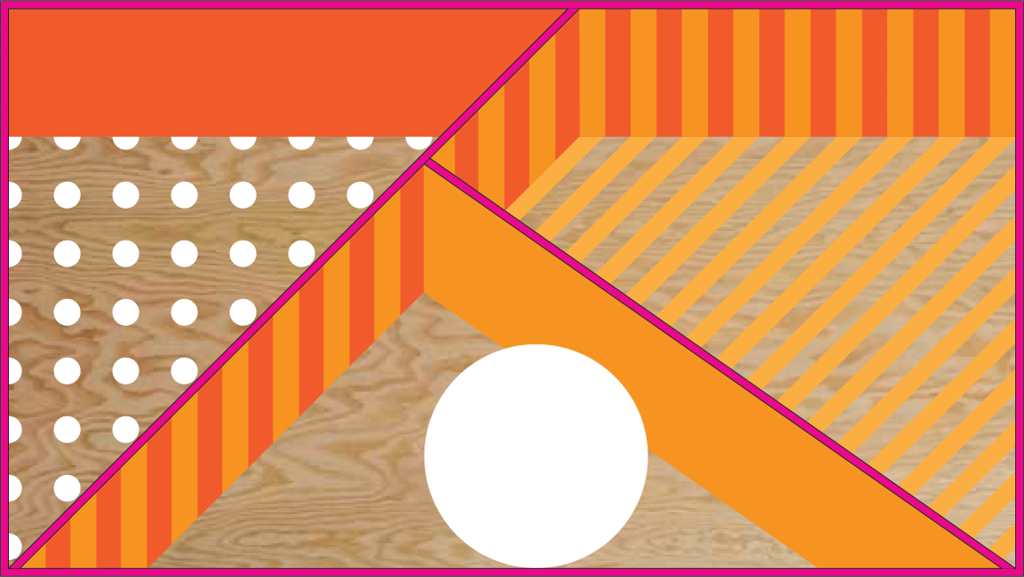 "Open Letter" takes a cue from the new Under the K Bridge Park to imagine a playful world of interaction with the alphabet, while celebrating outdoor activities
in vibrant, liberating and expansive ways. The colorful piece embraces community life as well as independence, valuing both togetherness and personal reflection.
The installation springs from a poem written by Karen Hudes, inspired by the name of the park itself. Painted across three wooden panels, the piece begins, "Have you ever climbed through the window of A?" It continues by inviting the reader to explore more letters that have turned into structures, by imagining, for example, throwing a ball "across the C," knocking on "D's door," and jumping up to "E's second floor." It also encourages visitors to relax in the park around them, making it their own space to rest, write a letter, or chat with friends.
The panels on which the poem appears are supported by a lacquered steel frame, which takes the shape of a "K" on its side — extending the letter into an overhead bridge while repositioning it to be slightly camouflaged, for onlookers to discover the hidden letter themselves. The tented structure of the frame allows guests of all ages to walk inside the "K" to read the poem.
As we imagine "Open Letter" launching during a period of economic, educational and emotional recovery in NYC, we hope that it promotes feelings of freedom, peace and growth among those who see it. To complement the sculpture, we would like to lead creative activities for kids through in-person learning sessions, as well as print and digital materials, offering thoughtful writing, drawing and physical movement prompts designed with young kids in mind.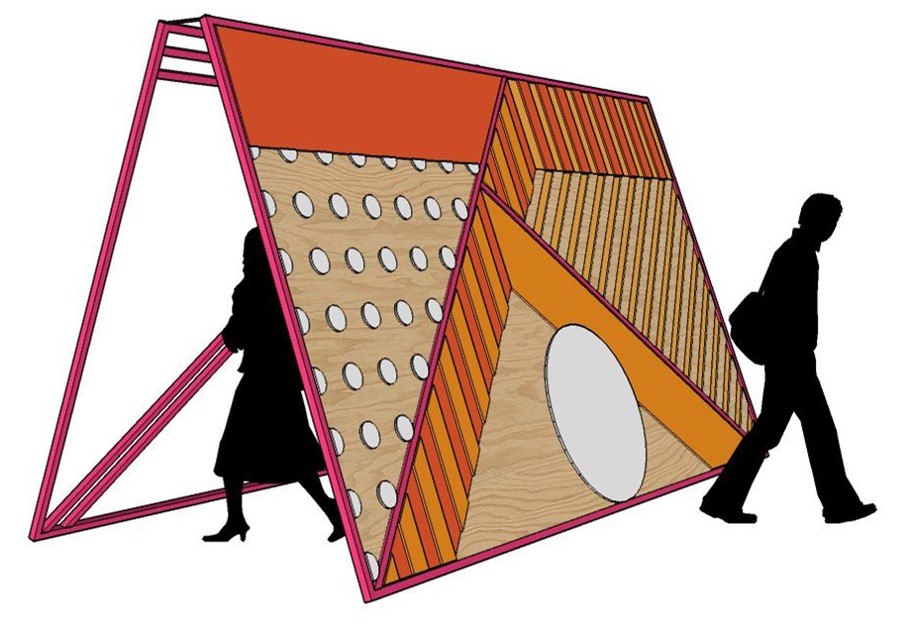 Art Installation Proposal
Under the K Bridge Park
Brooklyn, NY
December, 2020
By Karen Hudes, Francesca Romana Caputo and Pamela Parker

© FRC Lifestyle and Hospitality, LLC
In developing "Open Letter" for Under the K Bridge Park, Karen Hudes has channeled her fascination with language in new directions, imagining letters as buildings, boundaries and connectors. Her goal is for both kids and adults to grab onto the spirit of the artwork, and take time to explore the many dimensions of play that this reinvented public space has to offer.
Working in collaboration with Karen, architect Francesca Romana Caputo created the open-book design of the installation, with attention to the revived, repurposed site of the park beneath the Kosciuszko Bridge.
Graphic designer Pamela Parker integrated the textual and material elements of the piece into the panels' bright visuals, building on the 3D expansion of the "K" while designing the flowing pathway of a ball from letter to letter.
"Open Letter" was created to enhance the uplifting quality of the park, welcoming everyone to enjoy the innovative local space, while encountering a fresh way to look at the world. With the second half of 2021 in mind, the artists believe that the sculpture, along with an interactive program of kids' activities to accompany it, will help play a positive role in the reawakening of NYC.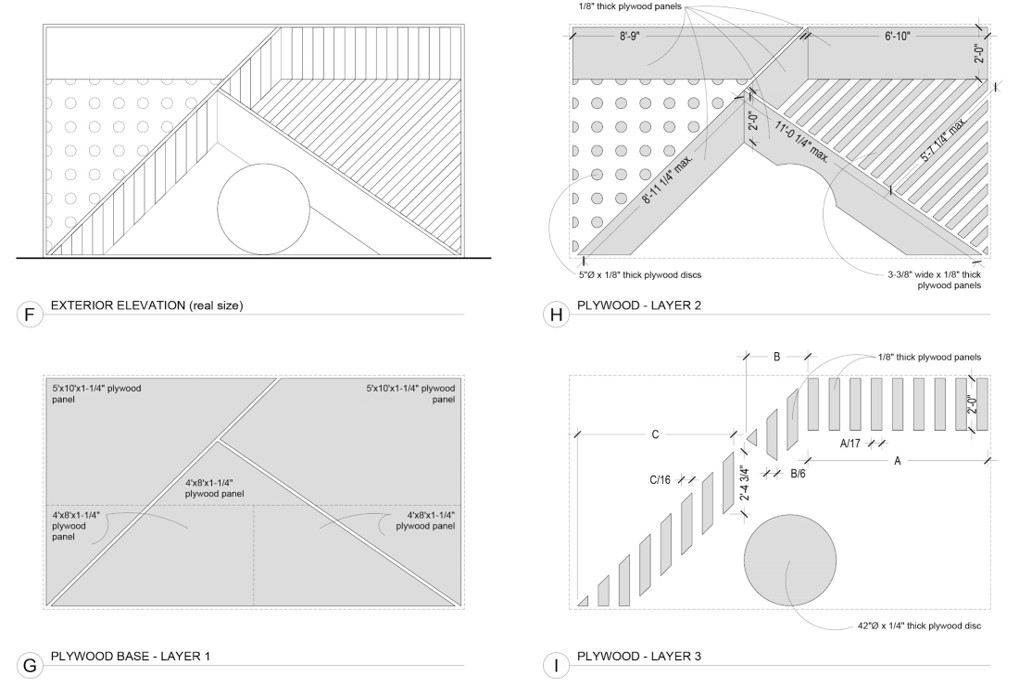 Karen Hudes is a writer, editor and game designer who lives in Williamsburg, Brooklyn. From a young age she has taken part in projects that unite language with public space, first winning a citywide slogan contest (among schoolkids) to relaunch Times Square's electronic "zipper" in 1986. More recently, her work has included curating a 2010 exhibition about handmade shop signs for The City Reliquary, and contributing a haiku to the 2017 Movie Marquee Poems installation in Park Slope.
Karen served as the editorial director of Rockefeller Center's cultural blog, as well as a senior editor at Zagat. Her writing has appeared in publications including The New York Times, Tin House, New York Magazine, The Awl, Extra Crispy and NPR's The Salt. She also created the board game Menu Mash-Up, published by Chronicle Books, which won a Parents' Choice Silver Honor Award in 2014.
While completing her MFA in Fiction Writing, Karen taught creative writing classes at Hunter College. She has also volunteered with Free Arts NYC, helping to mentor children in after-school artmaking workshops, and has been a member of the Red Shed Community Garden, maintaining her own garden plot, overseeing publicity, and securing sponsors for fundraising events.
A New York native and multidisciplinary designer specialized in environmental graphics for exhibitions and visitor experiences. Pamela Parker is a visual thinker with a passion for storytelling in physical space. She has worked with some of Europe's leading exhibition design firms to create award-winning museum exhibitions and visitor experiences.
Her practice, Undercurrent Design, has delivered interpretation strategies, creative direction and exhibition graphics for cultural and commercial institutions such as the U.K.'s National Maritime Museum and Royal Observatory, the California Science Center, and the Rubin Museum of Himalayan Art here in New York.
Pamela teaches a multidisciplinary course on Narrative Space at Parsons School of Design, where she works with students to develop live projects such as pop-ups, exhibits and urban play.